COVID 19 Demystified course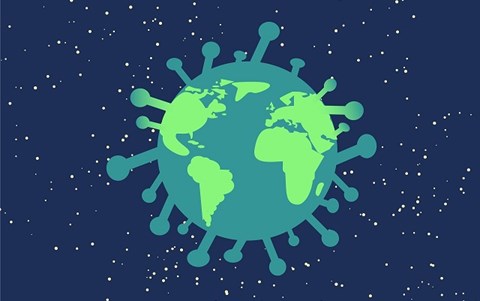 About this lesson
At the end of this course, learners should be able to better understand the science and numbers behindCOVID-19 and the SARS-CoV-2 virus that causes it. They should be able to discuss the pandemic with confidence, giving substantiated viewpoints on matters such as public policy with a willingness to accept other viewpoints. They should also understand why governments in different countries make the decisions that they have made.
Year band: 9-10
Curriculum Links
Assessment
Close
Curriculum Links
Links with Digital Technologies Curriculum Area
| Year | Strand | Content Description |
| --- | --- | --- |
| 9-10 | Processes and Production Skills | Analyse and visualise data to create information and address complex problems, and model processes, entities and their relationships using structured data (ACTDIP037) |
Links with Science Curriculum Area
Year
Strand
Content Description
9
Biological sciences

Multi-cellular organisms rely on coordinated and interdependent internal systems to respond to changes to their environment (ACSSU175)

Use and influence of science

People use scientific knowledge to evaluate whether they accept claims, explanations or predictions, and advances in science can affect people's lives, including generating new career opportunities (ACSHE160)

10
Biological sciences

Transmission of heritable characteristics from one generation to the next involves DNA and genes (ACSSU184)

Use and influence of science

People use scientific knowledge to evaluate whether they accept claims, explanations or predictions, and advances in science can affect people's lives, including generating new career opportunities (ACSHE194)
Links with Mathematics Curriculum Area
Year
Strand
Content Description
10
Data representation and interpretation

Use scatter plots to investigate and comment on relationships between two numerical variables (ACMSP251)

Evaluate statistical reports in the media and other places by linking claims to displays, statistics and representative data (ACMSP253)

Linear and non-linear relationships

Solve simple exponential equations (ACMNA270)
Close
Close
Assessment
Science
Complete checkpoints throughout the course.
Describe how science is used in the media to explain the COVID 19 pandemic and justify actions to manage the spread of infection.
Digital Technologies
Create a brief written report about the COVID 19 pandemic with supporting data. Use visualisation software tools to identify patterns and relationships between sets of data and information, and support abstract reasoning.
Close
Suggested steps
Use a suitable learning hook to engage students about the COVID-19 pandemic. Ideas may include:

Describe a scene depicting your local community a year on after the initial pandemic started. (Has the pandemic been 'controlled?')
What is the global death toll from the virus? How is this data collected and displayed?
How do we know what is the best method of controlling the spread of the disease?

Provide students with the link to the free COVID 19 Demystified Course. The course requires students to register with a username and password.

Use the course in the best way that suits your purpose. You may want to use it to:

Explain cell structure including genetic code, DNA and RNA using the attack of a virus on a cell as the context.
Investigate the immune system and the effect viruses have on this system
Demonstrate exponential growth using the spread of the virus
Analyse and interpret various data visualisations.
Investigate the impacts of a global pandemic on society
Evaluate Government responses to the virus

This course makes extensive use of an Excel spreadsheet that you can adapt for your own use. We've used data sources that we consider to be reliable, and you can take these models and data as a starting point to build your own versions.
Discussion
Science focus
How does a disease spread?
Digital Technology focus
What are some of the ways data is visualised to help us better understand the spread of infection and ways to mitigate the virus.
Why is this relevant?
The scientific and mathematical complexity behind fighting COVID-19 means that many people lack tools to understand fully the impact of their own actions. Without such tools, misinformation and ignorance spread easily and can amplify negative effects of the pandemic.
By engaging in this course, students gain analytical skills and knowledge enabling them to make their own sense of the pandemic. With a set of data and models that students can examine and investigate, they can model strategies for mitigation, understand better why different strategies are being followed and come to their own conclusions regarding the wisdom of different government strategies.
Resources
This course is the text for a course intended to provide non-experts with a perspective on the evolving COVID-19 situation and implications. The outbreak is moving quickly, and some of the perspectives in this course may fall rapidly out of date.