Careers
Love Digital Technologies? Want a job in the industry? Wondering how to get started?
There are so many different careers available in the Digital Technologies and STEM related space. Here are some videos websites, articles, and suggestions to send you on the right path.
Career profiles
Check out our series of career profiles. See each person's background, interests, a snap shot of their current role and the pathways taken to enter their profession and get inspired to enter a STEM profession yourself!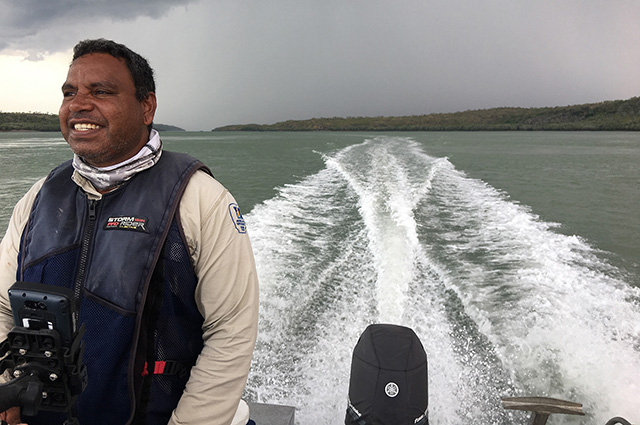 Grade 2 Ranger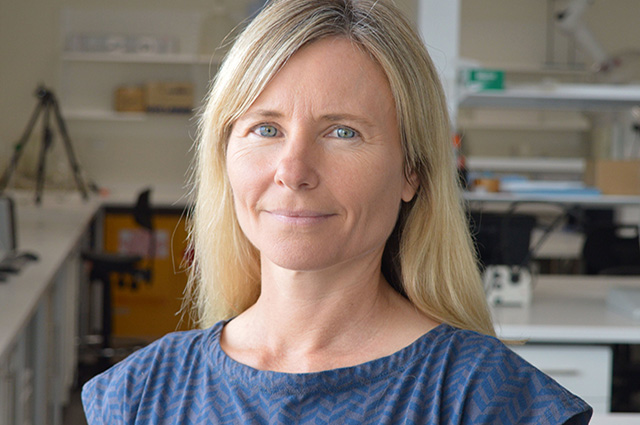 Research scientist, Australian Institute of Marine Science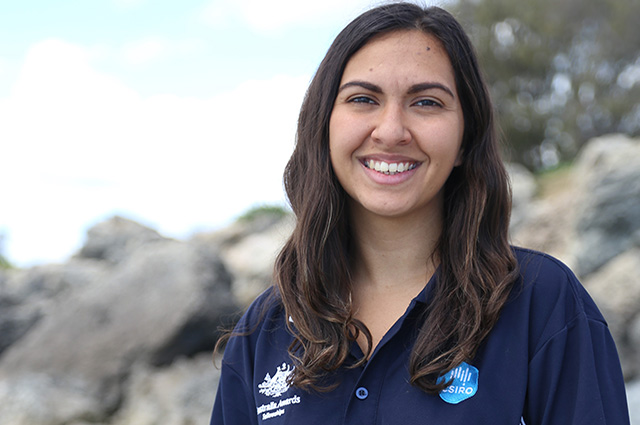 Research support officer, CSIRO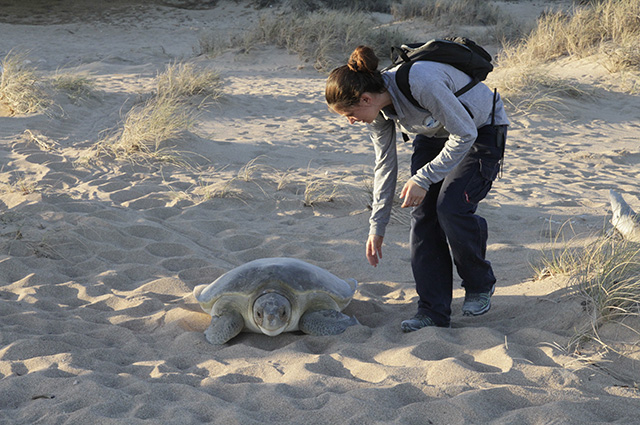 Research scientist, Department of Biodiversity, Conservation and Attractions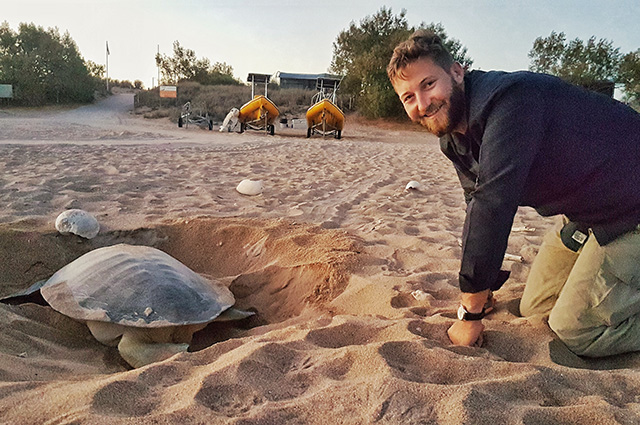 Postdoctoral Researcher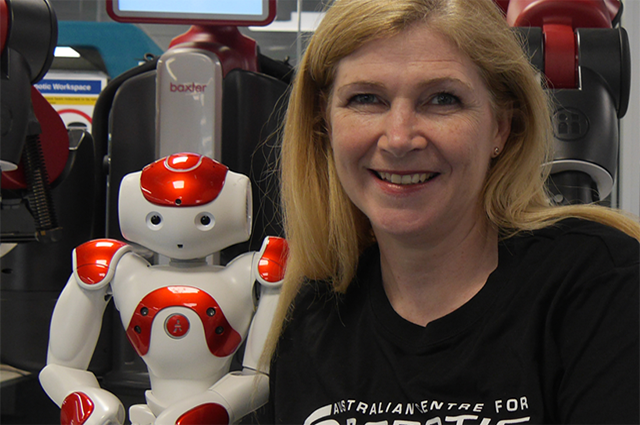 Research Director: Cyber-Physical Systems, CSIRO Data61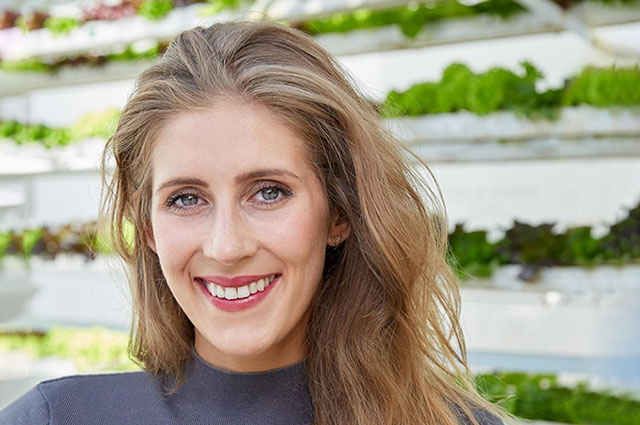 Business Development Director, Vertical Harvest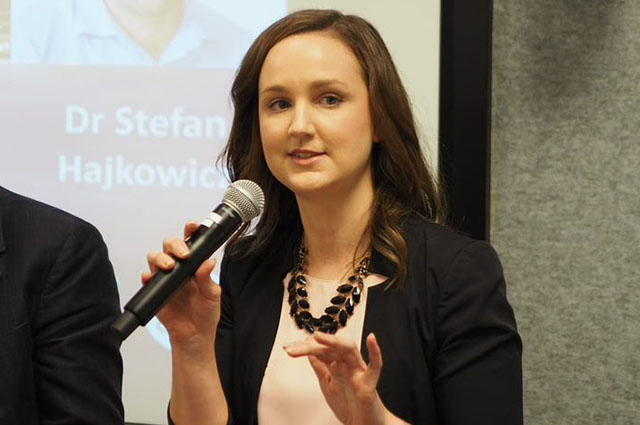 Senior Research Consultant: Insights Team, CSIRO Data61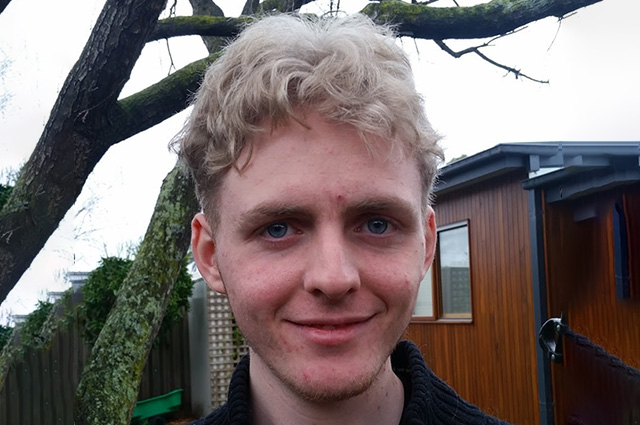 Computer Science undergraduate; part-time research technician, CSIRO
Women in STEM careers
Get inspired about pursuing a STEM career. Here's a snapshot of some potential STEM careers featuring women from across Australia who provide an sight into some possibilities that may influence your career choice. View the ATSE STELR website here.
Kate Patterson
From being a practising vet to creating 3D molecular animations used in virtual reality, see how Kate Patterson has made these fascinating career changes.
Download the career worksheet here.
Video courtesy of CSIRO Digital Careers.
Michael Seo
Drinking your own sewer water? Michael Seo believes his invention can make this a reality in the future...using cooking oil!
Download the career worksheet here.
Video courtesy of CSIRO Digital Careers.
Katrie Lowe
From water infrastructure engineer to "urban explorer", find out how Katrie uses her job to travel all over the world and blog her findings!
Download the career worksheet here.
Video courtesy of CSIRO Digital Careers.
Sue Keay
Sue combines the digital and the physical to take action in the real world. Find out more about her work - solving some of the great challenges facing humanity!
Download the career worksheet here.
Video courtesy of CSIRO Digital Careers.
Professor Paulo de Souza
Paulo's research interests lie in micro-sensing and exploring applications of his sensors across different fields of science and industry. He contributed to the design, production, deployment, and operation of a sensor used by NASA onboard two Mars rovers.
Download the career worksheet here.
Video courtesy of CSIRO Digital Careers.
Websites
These websites will help you discover what you need in order to create a career for yourself in Digital Technologies; from what subjects to take at school to the jobs that are currently available.
| | |
| --- | --- |
| | Women in STEM and entrepreneurship - The ATSE STELR team has produced a series of 19 video profiles featuring female role models and entrepreneurs from STEM fields. The role models are drawn from all states and territories in Australia and cover a wide range of STEM careers. Take a look at these videos which may inspire you to pursue a STEM careers and highlight possible study pathways. |
| | Women in Cybersecurity - With a gender imbalance in the cybersecurity field, there are lots of initiatives that aim to get women more involved. This site discusses the cybersecurity gender gap and reveals more than 35 initiatives that are helping to close it. |
| | The Big Meet careers fairs - Each year The Big Meet gives university students the chance to speak with a wide range of organisations and industries at events across the country. |
| | Careers with code - This website demonstrates the wide variety of careers that computer science can lead to – everything from art and music to medicine and agriculture. |
| | Digital Careers - This website offers a range of classroom resources, career profiles, professional development opportunities and runs the Bebras Australia Computational Thinking Challenge. |
| | myfuture - Create a career profile, complete activities, discover the different types of jobs and courses available, and read career stories about people doing what they love, and how they got there. Use the Career bullseye charts to explore career pathways by selecting learning areas you enjoy. |
| | myskills - This website holds information about the different education and training organisations available in Australia, helping you to search and find out where to study and what courses to pick after high school. |
| | TechFuture Careers - This UK-based website offers some great information for getting started! Begin with a quiz to find out which digital technology career would be right for you. |
| | Work Experience Directory - This handy website offers tips for taking part in a work experience day, and gives you the chance to search for businesses currently offering work experience for students.. |
| | Youth IT Careers - This website is for 18–25 year olds looking to start a career in Information Technology. |
| | YouthSpark Hub - Love computer science? Want to build your digital skills? This website is for you! |
Articles
Want to see what other students are doing in the Digital Technologies space? Here are some inspiring and practical articles to motivate you and see what is possible.
The magic ingredient that brings Pixar movies to life - If you love animation, you'll love this TED talk that discusses how maths, science and code are used together to create those real-life and magical worlds in your favourite Pixar movies.

How to Become a Web Developer (Beginner's Guide) - If you are interested to know more about becoming a web developer, check out Rob Mening's blog. It is full of practical tips and explains some of the terminology you'll need to know -  all written in an easy-to-understand post. 

Careers with code - Read the latest magazines on Careers with code developed by Google and refraction media. 

What are the benefits of work experience?
Myfuture website | www.myfuture.edu.au
This article explains the benefits of work experience and what you can expect to learn from your work experience placement.

A 12-year-old app developer - This short video from TED talks is hosted by 12-year-old Thomas, who taught himself how to create videogames. Truly inspirational!

Sending experiments into space
Solange Cunin's Quberider to send Australia's first payload to International Space Station
The Age, May 7 2016 | Marcus Strom
23-year-old Solange is making history! With help and ideas from NSW high school students, she has used computer coding to create a piece of hardware that will run 60 experiments in outer space.
Videos
Take a look at these videos for some Digital Technologies careers inspiration.
| | |
| --- | --- |
| | 7 ways to rap - Hey do you like rap? Well check out this video showing seven ways to help you thrive in a constantly evolving learning landscape. These skills will help you in many types of careers especially those with a digital focus. |