Align with school vision
Typically a school's vision, mission and aims capture the essence of the school community's beliefs about student learning, often acknowledging that we are living in a changing world. Vision statements commonly include terms such as 'lifelong learners', 'developing resilience', 'being empowered', 'creative and critical thinkers', 'collaborators' and 'problem-solvers'.
View this video: TPS - Student Driven Learning - Litter Project 2019 that demonstrates ways to empower students.
Close
Vision, mission and aims
A review of your school's current vision, mission and aims may highlight a limited alignment with the intent of the Digital Technologies curriculum. The principal's KPIs may also provide help shape the vision and goals. Consider creating a vision that supports a future oriented perspective with students as creative, empowered learners.
View the Australian Curriculum: Digital Technologies rationale. It may help you to refocus your vision, mission statement and aims in light of the intent of the Digital Technologies curriculum.
School stories developed as part of ACARA's Digital Technologies in focus project provide a rich source of examples of school implementation of the Digital Technologies curriculum. Many of these examples describe how the project aligns to the school's vision, aims and priorities.
View these articles: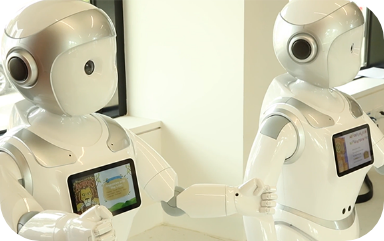 Image: Example of a vison statement that has a future-oriented perspective with students as creative, empowered learners
Close