Computer chatter 2: Network performance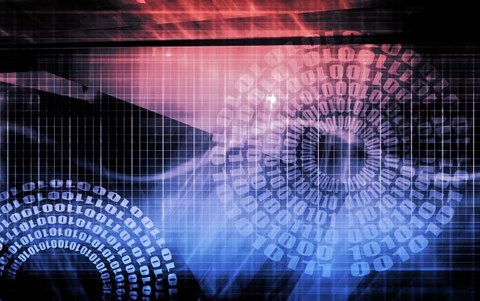 About this lesson
In this lesson sequence students build on and extend their knowledge of networks and discuss an inquiry question about Wi-Fi speeds and handling bulk of data transfer needs.
Year band: 7-8
Curriculum Links
Assessment
Close
Curriculum Links
Links with Digital Technologies Curriculum Area
| Strand | Content Description |
| --- | --- |
| Knowledge and Understanding | Investigate how data is transmitted and secured in wired, wireless and mobile networks, and how the specifications affect performance (ACTDIK023) |
| Processes and Production Skills | Acquire data from a range of sources and evaluate authenticity, accuracy and timeliness (ACTDIP025) |
For a detailed explanation of the content descriptions featured in this learning sequence, please download this PDF.
Close
Close
Assessment
Below are some learning sequence specific examples of formative and summative assessment.
Formative assessment
The structure of the activities provides ample opportunities for formative assessment while the learning takes place. The list below identifies the various stages in the activities where student progress can be evaluated. Note that this does not need to be a formal process, but feedback to students is always encouraged and these opportunities naturally occur in the lesson sequence:
student responses to teacher prompts
think-pair-share and discussion
PMI and other reflection activities
participation and engagement in the physical activities
one-on-one support through the research activity
peer collaboration
debating alternative views and perspectives on controversial issues.
Where students struggle to articulate their progress towards the learning goals, consider intervention strategies that will support the students to overcome sticking points, or to address any skill or knowledge gaps the student may have.
Summative assessment rubric
Present summative assessment rubrics that are tailored to meet the specific learning goals identified for any assessment item. These should be explicit, identify the specific knowledge, understanding and skills that should be demonstrated, and use measurable outcomes and language that students can understand.
The rubric below is not meant to be used as a task rubric. It has been produced to assist you to determine the appropriate level of knowledge and understanding of the key concepts presented in the activities for student achievement at each year level. This should be used alongside the Australian Curriculum achievement standards and any school or jurisdiction guidelines for summative assessment purposes.
Think of the depth of knowledge and understanding as being a continuum. Students who are operating at a relational level, for example, will also be able to demonstrate the multi-structural knowledge acquisition presented.
 
Quantity of knowledge
Quality of understanding
Criteria
Pre-structural
Uni-structural
Multi-structural
Relational
Extended abstract
Structure and types of networks
Can identify some of the key features of a network, but is unclear on their roles in the system or how data moves between them
Understands the route data travels between main components of a network but does not fully understand the purpose of each step; can state different types of networks
Can identify important parts of a network and distinguish between them; explains simple reasons for choosing one type of infrastructure over another
Can articulate the role of each component in the network and how the entire system is dependent on each performing a specific purpose; can rationalise choice of network infrastructure
Understands how decisions around design of networks are affected by multiple factors, and that good designs will incorporate alternative routes for data transmission and redundancy
Transmission and structure of data
Identifies that networks allow the transmission of data between computers, and that data carries some meaning
Can explain that data transmission involves more than just the transfer of information and requires metadata to be able to function
Understands the information contained within metadata and can explain how it is used to ensure messages reach their destination
Explains the type of information that is stored in metadata and the limitations this introduces in terms of the rate of transfer and the quantity of message data in each packet

Draws upon the knowledge they have learned to hypothesise about the nature of data and the challenges inherent in reconstructing it when multiple data streams are being transferred between nodes in a network

Network performance
Can identify that different types of physical media change network performance
Can explain the reasons for different physical media performing differently on a network
Can discuss the advantages and disadvantages of using different types of physical media in terms of cost, performance and other factors
Can explain why typical networks use a combination of different types of physical media for communication in terms of cost, convenience and other factors
Can draw conclusions about the choice of physical media in large networks in terms of both intra- and inter-network communications, and factors such as cost, performance, reliability and convenience
Network security basics
Understands that modern networks include security features but may not completely understand the need for it
Understands the need for security in networks to ensure data is not altered or intercepted by third parties
Can explain the need for security in networks in terms of data security and privacy, and can provide a simple description of basic techniques used
Understands that network security is achieved through a multi-layered approach, and can explain why more than one layer is necessary for the system to effectively maintain data privacy, security and integrity
Can hypothesise about the value of strong security measures to typical online activities such as banking, identity management and other critical services, and the implications of security breaches on society
Approximate grade level
E
D
C
B
A
While teachers could use aspects of the tasks presented for summative assessment, the following activities and projects are suggested as potential assessment tasks that could be used for evaluation of student learning and generation of grades or scores as required by most jurisdictions and governments.
Students come up with a new game, or extensions to the CS Unplugged Tablets of Stone activity, that inject additional network infrastructure (for example, routers and firewalls) or security measures (for example, encryption and security certificates), and assess them on correctness and quality of representation.
Students present their research findings through development of a creative asset (for example, infographic, social media awareness video, podcast episode) that can be published to the wider school community.
Students use their learning from the activities to write a persuasive letter to their local minister, urging investment in infrastructure to support their future in their industry of interest.
Close