AI professional learning: Secondary teacher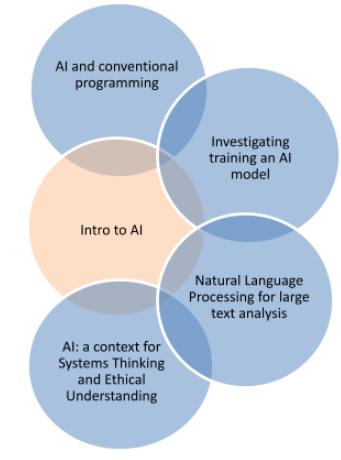 Select from the five free sessions on offer. The introductory session provides key concepts and AI tools to engage your students.
Choose to do some deep-dive options to learn more about the way in which AI can be used as a context for learning. These modules will be focused on a key aspect of AI with relevant curriculum connections.
Presenters:
Dr Karsten Schulz, Digital Technologies Institute and Nathan Alison, Professional Learning Coordinator for Digital Learning and Teaching Victoria

Dr Karsten Schulz has extensive experience in programming and Digital Technologies including building his own AI to enable students to explore how an Artificial Neural Network operates.

Nathan Alison taught Digital Technologies and senior computing courses in Victoria for 11 years before beginning work for DLTV. He brings a background in Computer Systems Engineering and years of hobby coding, as well as a keen desire to help teachers with more complex Computer Science concepts through clear explanations and relevant activities.